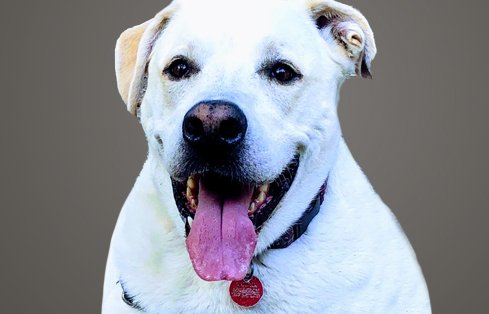 Miss Maizy Johnson
Geotechnical Engineer
If I can make just one person smile, I've done my job.
Expertise
Miss Maizy has her paws in many of GeoEngineers' Puget Sound projects. Her friendly attitude and ability to stay calm under pressure make her an effective manager for design-build projects, but Maizy also excels at business development. She's never met a stranger and is exceptionally good at getting what she wants with a gentle nudge of her snout and sweet puppy-dog eyes—but she's not afraid to bark at a misguided construction worker when necessary. 
Senior Geotechnical Engineer Cora Johnson was responsible for befriending Maizy and introducing her to GeoEngineers, and the two still collaborate regularly from the Seattle office. As a native of the Pacific Northwest, Maizy knows the area well. 
"I spent a few years in the rural parts of Kitsap County before catching the ferry to join the hubbub of city life," Maizy says. "I sowed my wild oats for a few years in the heart of Capitol Hill and then decided to settle into a cute little craftsman in Ballard." 
In her spare time, Maizy loves seeing new things, meeting new people, and practicing her construction observation skills by observing all the happenings outside the living room window. Maizy enjoys long walks around the neighborhood and never turns down an opportunity to chase a squirrel. She's also recently discovered the joy of barking at anyone who dares step foot on the front porch to deliver a package. After a long day of observation, Maizy likes to kick back with her friends and a Charlie Bear treat at her local pub.