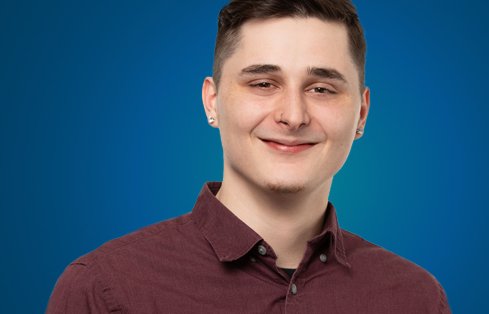 Nicholas Poulter
Staff Environmental Scientist
Facing new challenges is a part of life, both inside and outside of work, but it's how we face those challenges and help others do the same, that defines our true self.
Expertise
Nick performs a range of environmental investigations for GeoEngineers' clients up and down the West Coast, including groundwater monitoring, stormwater sampling, and soil sampling for both regulatory and development projects.
All his life, Nick has enjoyed camping, hiking and spending time outdoors. He is fascinated by how humans relate to and affect their environment. This led Nick to study environmental science and ultimately launch a career where he can help manage and repair natural systems.
"I wanted to work with nature in a way that I could make an impact and push myself to learn new things while fine tuning already-acquired knowledge," Nick says.
When he's not hard at work, you might find Nick hanging out with his close friends, watching a movie, or reading a good book before bed. And of course, Nick enjoys spending time in the environments he helps to protect.
"My current goal is to successfully camp in the snow for a few days to really test my passion for the outdoors," Nick says.