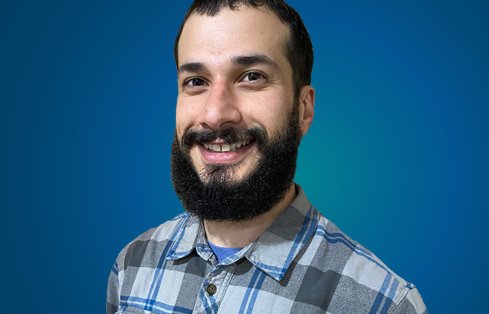 Omid Arabnia
EIT
Staff Geotechnical Engineer
I'm excited to start my professional career alongside engineers that are so passionate about providing clients with practical options to achieve their goals.
Expertise
Omid spends most of his time in the field monitoring construction work on behalf of our clients. GeoEngineers provides geotechnical recommendations for project elements like sheet pile installation, backfill placement and compaction, tieback stressing and much more. At each stage, Omid coordinates with contractors and makes sure the geotechnical work is performed correctly.
Like many scientists, Omid says it was his curiosity that drove him toward his career choice.
"When I would see a landscape, I always found myself asking the question, 'what processes led to the landforms I see today?'" Omid says.
During his education Omid studied geohazards like landslides, and how natural forces shaped the topography around us. As he moved into graduate programs in geoscience, first at San Francisco State University and then the Colorado School of Mines, Omid became interested in the intersection between human activity and the natural world—and how each influences the other.
Omid first heard about GeoEngineers while still at the Colorado School of Mines working as a research assistant on a geomorphic investigation into Grand Mesa's past. Graduate research gave Omid an in-depth academic understanding of geology and geological engineering, and he was ready to put it to use. After graduating, Omid thought GeoEngineers would be a good place to launch his career.
"I was attracted to the vast experience, the variety of expertise, and the range of projects at Geoengineers," Omid says.
Omid still catches himself "geofantasizing" about landforms sometimes in his free time while hiking with his wife and two dogs. When visions of strata aren't dancing in his head, Omid also enjoys snowboarding, reading sci-fi and listening to music over a good cold brew. At least, he did.
"Since my son was born, I enjoy peace and quiet, the indoors, and sleeping," Omid says.