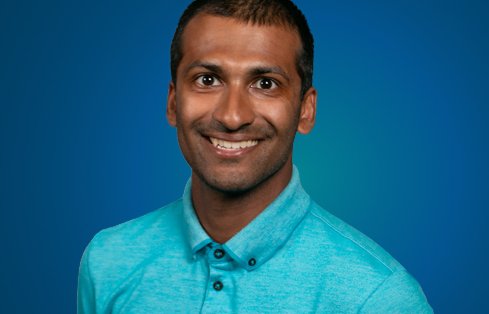 Piradeepan Uthayakumar
EIT
Staff Geotechnical Engineer
I like the uncertainty associated with geotechnical engineering, whether it's determining soil conditions you may not actually see or helping to solve other complex problems.
Expertise
As a staff geotechnical engineer, Piradeepan has his hands in almost every aspect of our Bellingham office's geotechnical work. He spends time at project sites collecting soil samples, overseeing drilling, monitoring construction, and collaborating with the lab on soil testing and analysis. When he's not in the field, Piradeepan helps write proposals and geotechnical reports and assists with geotechnical designs.
"I love being involved in a project from the ground up," Piradeepan says. "Being able to see the initial design, feel the soils while drilling, and then put it all together to optimize a design for a project—that's what attracted me to this line of work."
Before joining GeoEngineers, Piradeepan was a graduate student and teaching assistant at the University of California, Berkley. He graduated with a master's in geosystems engineering in 2022 and began looking for a firm where he could launch a career and apply his education to interesting real-world projects. Preferably somewhere near his roots in Vancouver, British Columbia. It wasn't long before Piradeepan found GeoEngineers' Bellingham office.
"At GeoEngineers, I am able to use the skills that I have learned and practiced in graduate school and apply them to my work every day, whether I am in the field classifying soils, monitoring construction activity, or in the office helping to write proposals and geotechnical reports," Piradeepan says.
Outside of work, Piradeepan enjoys hiking through the Pacific Northwest's forests and exploring new places and cultures through travel. Piradeepan is a dedicated soccer and hockey fan, and has even volunteered as president of the Richmond Cosom Floor Hockey Association!
"I'm a big Vancouver Canucks fan!" Piradeepan says. "Sorry, I can't seem to support the Seattle Kraken just yet…"