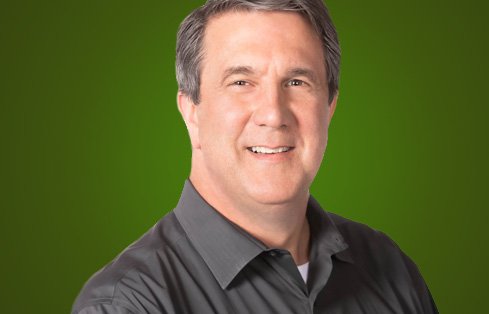 Steve Wendland
PE, RG, DGE
Senior Principal Geotechnical Engineer
I was born to be a geotechnical engineer; I was born with a passion for high quality work.
Steve is an experienced geotechnical engineer who leads GeoEngineers' Kansas City office and manages projects in the Midwest and across the country. As a senior principal, Steve oversees technical work, develops new business, and provides leadership and mentorship.
During his diverse career, Steve has focused on walls, deep foundations and subsurface exploration. Steve has grown geotechnical engineering teams and practices wherever he has worked, often contributing to strategic planning and business decisions. Along with technical and business expertise, Steve's career has taught him to value the people and relationships around him above all else. This passion for people was one of the reasons Steve joined GeoEngineers in 2021.
"I was so enthused to join a team that focuses on people instead of short-term profits," Steve says. "Person after person wanted to tell me how great GeoEngineers' culture and people were."
Steve's career trajectory might have been very different. In 1985 environmental remediation was just emerging as a standalone field, and most of Steve's friends and advisors at Missouri University of Science & Technology encouraged him to follow the trend and the jobs it would bring, but it didn't really take.
"I did not like chemistry," says Steve, "and I did not care for the bureaucracy associated with remediation work."
His moment of clarity came while working as a technician for a Kansas City engineering firm during a school break. Steve was standing in the office of a senior geotechnical engineer when some schematics caught his eye.
"He had pinned the full-size drawings for the foundations for a proposed tall building on his walls," Steve says. "I saw those drawings and knew that I wanted to build new things, not clean up messes."
When he's not building new things, Steve enjoys traveling and exploring interesting places with his wife Molly. Steve's faith is important to him, and as empty nesters he and his wife are finding more time for volunteer service. You might also find Steve reading history, watching baseball, or cheering on Kansas Jayhawks basketball.
Impacts of Super-Fast Construction on Slope Stability, Proceedings of the 29th Central Pennsylvania Geotechnical Conference, January 2017, Controlling professional liability and unstable slopes on fast-paced projects.
The Value of General-Contractor-Oriented Geotechnical Peer Reviews, Proceedings of the 28th Central Pennsylvania Geotechnical Conference, November 2015, Having a geotechnical engineer on the contractors' team can result in a better project for all parties.
Lessons Learned from Retaining Wall Failures, Proceedings of the 27th Central Pennsylvania Geotechnical Conference, 2014, Role of water and communication in retaining wall failures
When Retaining Walls Fail, Civil Engineering News, July 2011, Role of water and communication in wall failures
Where Did All the Dirt Come From? A Primer on the Origin of Kansas City's Soil., Kansas City Business Journal, 2005, Origin of various soil types in the Kansas City area
Subsurface Risk at the Urban Project Site, Kansas City Business Journal, 2003, Finding uncontrolled rubble fill at urban project sites
Two Generations of Complex Foundations for the Liberty Memorial, Kansas City Business Journal, 2002, Underpinning for expansion of national monument
What's Under That Parking Lot? Parking, 2001, Risk of unforeseen subsurface conditions below pavements
Know What You Are Digging Into, Roads & Bridges, 2001, Importance of geotechnical engineering for road projects
Jet-Grouted Cantilever Wall for Slope Stability, Grouts and Grouting: A Potpourri of Projects, ASCE Geotechnical Special Publication Number 80, 1998, Use of jet grouting to stabilize slope failure and underpin an electric transmission line structure
Cost Effective Geotechnical Investigation Made for Transmission Line, Transmission and Distribution, 1989, Subsurface exploration program for a 313-mile 345kv electric transmission line in mountainous terrain