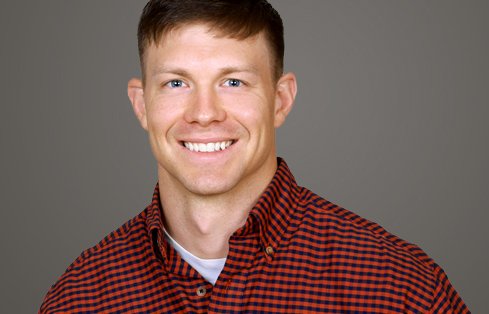 Travis Meservy
EIT
Staff Geotechnical Engineer
I like figuring out how things work, and I am interested in how engineering and nature shape our world.
Expertise
Practices
As a staff geotechnical engineer, Travis splits his time between the field and office. He collects soil data at our project sites, then characterizes it so our team can design appropriate foundations and other geotechnical solutions.
Travis' first glimmer of interest in engineering came as a kid. He and his little brother used to ride their bikes around Prado Dam, an earthen dam in Southern California maintained by the U.S. Army Corps of Engineers. Ironically enough, it was the Army that got Travis' talents first.
"We used to ride on the spillway and marvel at how big it was and how dirt could hold back all that storm water," Travis says.
Before making his way to engineering, Travis spent four years on active duty as an Infantry Lieutenant in the U.S. Army, based in Louisiana. His time there taught him how to plan carefully, lead people, collaborate, and respond quickly to changing conditions—all skills he now puts to work for our clients.
"In Louisiana, I would visit my cousin Cody Hatch in Baton Rouge," Travis says. "He loved his job at GeoEngineers and encouraged me to consider Geo if I ever decided to leave the Army. Well, I did."
When Travis isn't working, he's usually spending time with his wife, daughter and their two dogs. He likes skiing, hunting and tries to stay fit by being active every day. Travis was a competitive wrestler in high school and has participated in a number of triathlons and endurance races over the years. On the weekend you might find him tinkering with a vehicle—Travis is an aspiring 4X4 enthusiast.