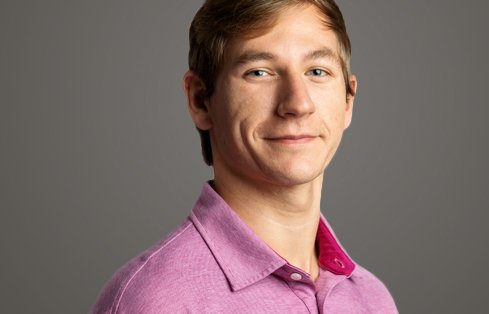 Troy Breaux
EIT
Staff Geotechnical Engineer
Growing up, I was always curious about coastal wildlife and their environments. It turns out that my curiosity could be transformed into a career, and ultimately it fueled my passion to make a difference in my community.
Expertise
Practices
As a staff geotechnical engineer, Troy provides geotechnical services like field exploration and construction monitoring for our Baton Rouge office.
Troy joined GeoEngineers on the heels of completing a civil engineering degree at University of Louisiana at Lafayette, in part because he saw a unique opportunity to combine his interests. Growing up in Troy always had a love for the outdoors and Gulf Coast.
"Many of my projects focus on coastal restoration and preserving the environment around us," Troy says. "I've always wanted my career to be focused on protecting Louisiana's coastline, so with my interest in geotechnical engineering, I discovered that I would still be able to pursue that career goal but from a different perspective than I originally expected."
Before coming to GeoEngineers, Troy worked in a soil and cement testing lab—skills he's already putting to work. But Troy is also thankful for the opportunity to get so much hands-on experience in the field early in his career.
"A lot of young engineers are not able to get their hands dirty, so being provided this opportunity is incredible," Troy says.
In his spare time, Troy enjoys playing and watching sports, including softball, basketball, disc golf and volleyball. Staying fit and healthy is important to him, and when weather allows you might find Troy exploring the coasts he helps to protect—kayaking, fishing, hiking and camping.
"I've also started to enjoy snow-skiing during the winter months. I love to attend music festivals and listen to local bands," Troy says. "While at home, I watch documentaries about nature, music, and fitness."