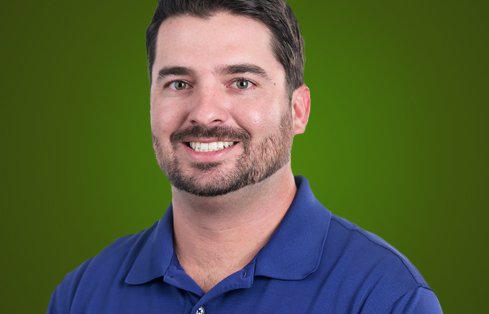 Will Wajda
EIT
Staff Civil Engineer
I love being able to work in the field and spending time outdoors getting hands-on experience, so I accepted a job at Geo!
As a civil engineer in our pipeline unit, Will often works on trenchless installations using specialized methods like horizontal directional drilling (HDD). Will observes installations for our clients, writes HDD engineering reports, evaluates the geotechnical performance of deep and shallow foundations, and helps to identify geohazards like unstable slopes or levees that could endanger pipeline infrastructure.
Will is one of a growing number of employees who joined GeoEngineers after going through our summer internship program. In 2018, he was hired as a geotechnical intern in our Baton Rouge office, where he had the chance to perform real field work on a variety of engineering projects.
"I was amazed by the different work that is performed throughout just the Baton Rouge office, let alone the company," Will says. "I had the privilege of working in the field on marsh creation projects, mainline pipeline projects, a Horizontal Directional Drill in the Atchafalaya Basin, and even a site visit to a bridge that was being constructed in Baton Rouge."
The positive experience was mutual, and after Will completed his final semester of college GeoEngineers extended a full-time offer of employment.
"The group leaders and experienced engineers are incredibly knowledgeable, transparent and willing to teach younger engineers like myself," Will says. "GeoEngineers opened my eyes to all the opportunities there was within the geotechnical engineering field."
That diversity of experience continued after Will was hired full time. At first, his work focused on coastal restoration projects in Louisiana, but after spending some time on an HDD project Will was hooked, and that is where he spends most of his time today. After his early experience with environmental restoration, he is aware of the importance of careful pipeline engineering.
"Pipelines must sometimes cross environmentally sensitive areas throughout Louisiana," Will explains. "It's gratifying to be part of the team and see the extreme precaution that is taken when these pipelines are planned, engineered, and constructed to protect these areas while still supplying vital products throughout the state."
In his free time, Will enjoys spending time with friends and family and traveling the world looking for new experiences. He's an outdoorsman, and you'll often find him in the Louisiana swamp; hunting, fishing, and playing around in water, dirt and mud. In high school, Will and his friends even built a dirt bike track.
"I didn't know it then," Will says, "but I was already working on slope stability when we built all of the jumps!"