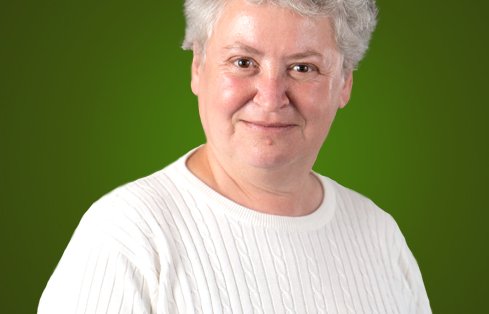 Yelena Bronshvayg
PE, SE
Senior Structural Engineer
I like a challenge. They say the best way to motivate an engineer is to claim something is impossible. I love to make the impossible possible—to find a solution to an impossible problem. That feels great.
Yelena puts her engineering expertise to work designing temporary structures. Large civil engineering projects like tunnels and bridges need temporary support structures to keep infrastructure or earthwork safely in place during construction. It's Yelena's job to analyze soil conditions and engineering requirements, then design temporary support elements so large structures can be built or repaired safely.
Structural engineering first caught Yelena's attention in college. She was studying architecture but discovered that her favorite classes focused on structural engineering instead.
"Suddenly, I loved it! More than architecture!" Yelena says. "I transferred to another school and pursued a degree in structural engineering."
While she studied, Yelena supported herself by working as a drafter for a geotechnical engineer. She was fascinated with the relationship between soil and structures and realized that she could combine the two interests as a geo-structural engineer. After graduating, Yelena launched into a successful career designing temporary support structures for construction companies, often in very large civil engineering projects.
"People rarely realize that designing a bridge is just the beginning," Yelena says. "A lot of effort goes into designing a way to actually build that bridge, and it's even more difficult to repair or re-construct an existing bridge."
Yelena's design work includes temporary earth-support systems for deep excavations, pile supports, shallow and deep foundations, underpinning, static load frames, temporary work trestles/platforms and bearing capacity analyses. As a project manager, Yelena understands how to work for contractors within fast-paced design-build project delivery workflows. Yelena works with GeoEngineers' Construction Design Team to bring her experience to heavy civil construction projects across the country.
"I like to see my ideas becoming real projects," Yelena says. "I often point to a building or a bridge and say, 'That was my job!' It makes me proud."
Outside of work, Yelena spends most of her free time with two of her proudest accomplishments—her children. They enjoy outings to museums, aquariums, amusement parks, and have even been known to climb the occasional mountain!
2018 Excellence in Structural Engineering Award from Structural Engineers Association of Illinois, for design of a temporary excavation support system for Wolf Point East project in Chicago, IL.